Eco-Friendly Water-Based Automotive Paint at Fisher Kia in Boulder, Colorado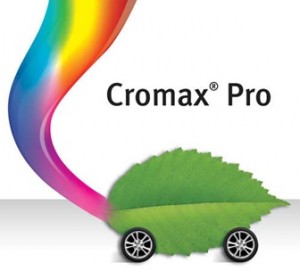 DuPont Cromax Pro Waterborne Paint Saves Time and the Environment at Fisher Kia
In our continued effort to go green for the environment and save our customers time and money, Fisher Kia's Denver-area body and collision repair center is using more eco-friendly, water-based automotive paint. DuPont Cromax Pro waterborne paint is a water-based formula that makes painting your vehicle faster and more environmentally friendly. DuPont Cromax Pro automotive paint is different than other water-based automotive paints in that it doesn't require the usual four-step painting process. There's no waiting for layers of paint to dry in order to apply the topcoat, and there's no need to apply multiple coats. DuPont Cromax Pro waterborne paint can be layered on while still wet, saving technicians (and you!) time. This means your vehicle can be returned to you in the shortest amount of time possible!
Water-Based Automotive Paint at Boulder's Fisher Kia — Dupont Cromax Pro Waterborne Paint Is Better for the Environment
Regular automotive paints release carbon dioxide and volatile organic compounds (VOCs), which are toxic to the environment. These VOCs taint air quality by creating environmentally harmful ozone, which also creates a toxic environment for workers. Since DuPont Cromax Pro automotive paint is water based, it reduces carbon dioxide and VOC emissions by more than half, putting less stress on our atmosphere. Since many regular automotive paints require four different steps to apply multiple layers of paint and clearcoat, the one-step process of DuPont Cromax Pro waterborne paint uses less product. Less product used is less product wasted, not to mention less use of equipment and manpower with twice the results!

Boulder Collision and Body Repair — Fisher Kia Repairs All Makes and Models
Whether you're in need of a new paint job, or require body work to repair collision damage, we can work on vehicles of any make and model. DuPont Cromax Pro waterborne paints can be easily matched to any paint color. Our service technicians are personally trained by DuPont Cromax Pro paint specialists, so you can be assured that your vehicle will look better than new, no matter the condition it's in when you bring it into Fisher Kia. We implement only the best parts, products, and service, and we are dedicated to making sure you're completely satisfied with your vehicle. Our certified body shop and collision center specializes in:
Full Body Repair

Hail Damage Specialists

Paintless Dent Repair

Minor Scrapes and Scratches

Vehicle Detailing

Window Tinting

Clear Bra Installation

Windshield Replacement
Water-Based Automotive Paint at Fisher Kia in Boulder, Colorado
When your vehicle needs body repair, you want it to look just as good as it did before the damage was done. With DuPont Cromax Pro waterborne paint, you know you're getting the best automotive paint available and that it's also the best for the environment. It saves everyone time and money, so you're getting the best auto body shop price possible and saving time on how long your vehicle is in the shop. Fisher Kia's trained technicians are dedicated to getting the job done right, and right away, so you are not inconvenienced. We'll even give you a rental vehicle while yours is in the shop with us! Check us out online to see some of our other service and body shop specials.