Fisher Kia in Colorado is Your #1 Kia Dealer for Collision Repair and Paint Service
Unfortunately, many drivers find themselves involved in a fender-bender at some point. If this happens to you, don't worry — our highly-skilled ASE certified mechanics and service staff are here at Fisher Kia six days a week to help get your vehicle repaired and back on the road as quickly as possible. As the premier full-service Kia dealer in the Aurora area, we take pride in the quality of our work, and it shows.

Whether your vehicle has sustained significant collision damage or just a minor ding or dent, Fisher Kia near Superior is capable of providing you with the highest quality of workmanship and customer satisfaction. At our state-of-the-art repair center, our friendly and knowledgeable service staff will work hard to get you the results that you expect. No job is too big for our vehicle experts.
Fisher Kia Uses DuPont Cromax Pro for All Paint Repairs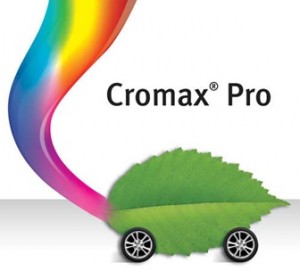 At Fisher Kia, we are proud to now offer DuPont Cromax Pro, a waterborne basecoat used for metallic, solid, and pearl paint colors. Cromax Pro can be used for several types of repairs, including panel, spot, and overall paint repair. This process eliminates the need for drying between coats, making for a more time-efficient and greener process for paint repairs here at Fisher Kia. DuPont Cromax Pro is ideal for use on all cars, trucks, and SUVs.
Fisher Kia Provides Paintless Dent Repair for Small Dings
If your vehicle has minor damage such as a small ding or dent, we may be able to repair it using our paintless dent repair service. This is an easy fix which entails removing the flaw without the need to re-paint the damaged area. When done correctly, it is virtually impossible to tell that any work has ever been performed on that panel of the vehicle.

For more information about the services and repairs we provide for Aurora drivers, stop into Fisher Kia today. Not only do we provide outstanding paint and collision service to our customers, we also provide a massive inventory of new and used vehicles for all types of buyers. We are open six days a week, and our talented staff is happy to assist you with all of your automotive needs. Call or stop in today!