Fisher Kia – Serving Boulder, Denver, Littleton, Westminster, Broomfield, Longmont, and more, throughout Colorado
Fisher Kia, a family owned business since 1968, is your #1 choice with regards to purchasing a new Kia or quality used vehicle, servicing your existing vehicle, or finding the latest Kia parts and accessories in the Boulder and Denver area. For over 40 years the Fisher family has maintained a place that people like to purchase a car by keeping plenty of inventory, offering a fair price, and going beyond their expectations. Thus customer service and customer satisfaction is the mission we at Fisher Kia strive to meet. To read for yourself what our customers have to say about their experience here at Fisher Kia, click here.

What Sets Fisher Kia Apart From Other Colorado Kia Dealerships?

Today, Craig Fisher and Lynn Fisher-Rickman own and operate the dealership their father Bob founded in 1968, and strive each day to uphold the values of fairness and honesty that he instilled in them throughout their lives. Craig's office is on the Honda showroom floor, and Lynn's is on the Kia showroom floor, and both are regularly seen welcoming customers to the dealership. At Fisher, you are truly valued as a customer, and the Fisher team makes every attempt to make sure you know that.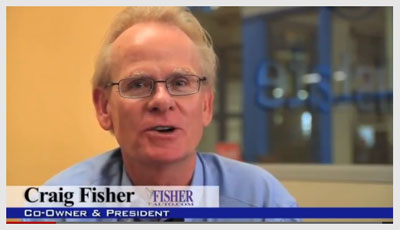 In the Fisher team, you will find in-depth product knowledge, an open-door approach to selling, and a highly trained service department. Each of these things allows us at Fisher Kia to maintain our dedication to client satisfaction. We bring family values to the table every day in our business and want to be a transparent company that you can trust to be honest and straight-forward.

A Modern Dealership for a Modern Customer

Fisher Kia is always learning from the current trends, economic cycles, and market conditions, and takes the approach of adapting to the present instead of resting on the laurels of the past. This awareness allows us at Fisher Kia to add more value added services to our clients like free shuttles, free Wi-Fi, fresh hot popcorn every day, free loaner bicycles, coupons, incentives, and more. With this mind set we can offer our clients the newest financing options, the finest service, cutting edge parts and accessories, and the most competitive prices in the business.

To stay up-to-date with what's going at Fisher, subscribe to our social media pages. You'll be the first to know about our give-aways and fun contests, as well as helpful tips and the latest industry information.
Please come visit us Fisher Kia in Boulder, Colorado where we treat everyone like family.