Wrap Your Kia Soul
Purchase a Kia Soul from Fisher Kia in Boulder and use the canvas of the car to convey your message to the entire community.
Take a look at what Atlas Wine & Spirits did!
Click below to see the full slideshow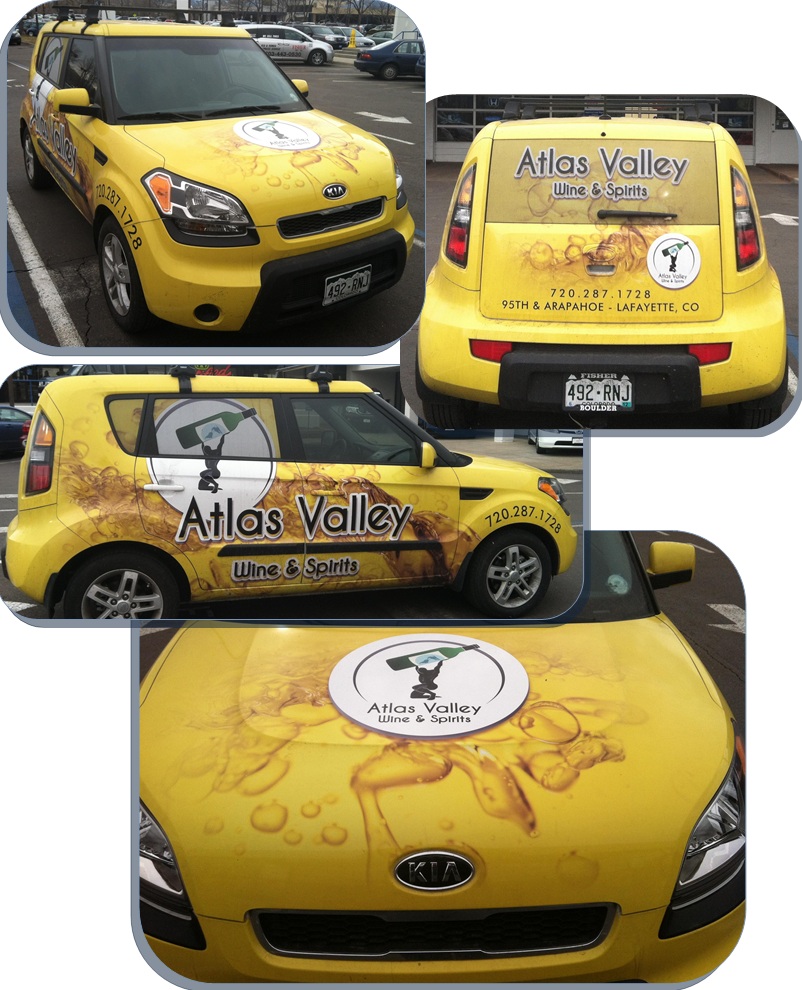 And here's what Done by Dad did with theirs!

Click below to see the full slideshow